Bamss sur YOUTUBE
Bamss sur YOUTUBE: musicschool bamss
Music without instruments by ROCKLAB PART 1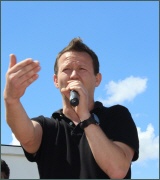 This tutorial is for everybody who likes to jazz up their sense of rhythm with some handmade beats! Meet Brave, your instructor, who will guide you step by step through a series of fun rhythm games. You don't even need an instrument! No musical prerequisites needed / recommended age 6+.

Rhythm is it!


Music without instruments PART 2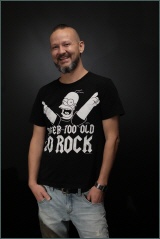 You want to level up those handmade beats? Brave will show you how it's done: All you need to do is to get some kitchenware and start jamming some rhythms!

Have fun!
Music without instruments PART 3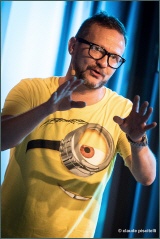 Rocklab for KIDS & TEENS Cool rhythms with Brave! PART 3

From school material to musical instruments!

Fetch some of your school stuff (ruler, pen, stapler, and a pad) for this unusual lesson! Brave (BAMSS) will show you how to turn those everyday objects into fun percussion sounds and give it some rhythm.

#rocklab
#makemusic
#youngaudience
#jeunepublic

Have fun!